The Infinite Trip: Wonderful psychedelic rock from the far Eastern flatlands of the UK.
The music is best described as a multi-dimensional swirl of tribal ethnic psychedelia and heavy rock. Think "Early Hawkwind going on a world wide ethnic trip!" Or "Pink Floyd meets the Pink Fairies in a mysterious ruined temple!"

The Sonic Love album is the band's first venture onto vinyl.
For this project the band selected four tracks from the last digital album,
one old favourite download and two completely new tracks, exclusive to Krauted Mind.
These versions will not be available elsewhere in any form.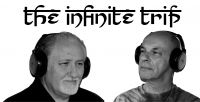 Customers who bought this product also bought the following products:
PSYCHEDELIC ROCK - 2LP gatefold cover,multicoloured Vinyl

Discovering Allmen Joy is like turning back time. It's like living those days when the sound was free and frank.

They make it worth to join the big stages together with the big stars

. Even if there was no phonographic evidence to remember their existence, hopefully now, thanks to this album, we can listen to their performance that seems to have been saved for us, a few contemporary chosen ones.

23,90 EUR

(19 % VAT incl. excl. Shipping costs)
DOUBLE LP, LIMITED EDITION,COLOURED VINYL,GATEFOLD COVER.

23,90 EUR

(19 % VAT incl. excl. Shipping costs)
CD; stunning Heavy psyched-out Stoner Rock !

12,00 EUR

(19 % VAT incl. excl. Shipping costs)
Psychedelic/Space Rock from the United States

6 CD Box Limited Edition 300 copies.

Include 3 x Gatefold Digipack and infocard,CD-Size.

Psychedelic artwork.

29,90 EUR

(19 % VAT incl. excl. Shipping costs)
This Product was added to our catalogue on Sunday 20 December, 2015.